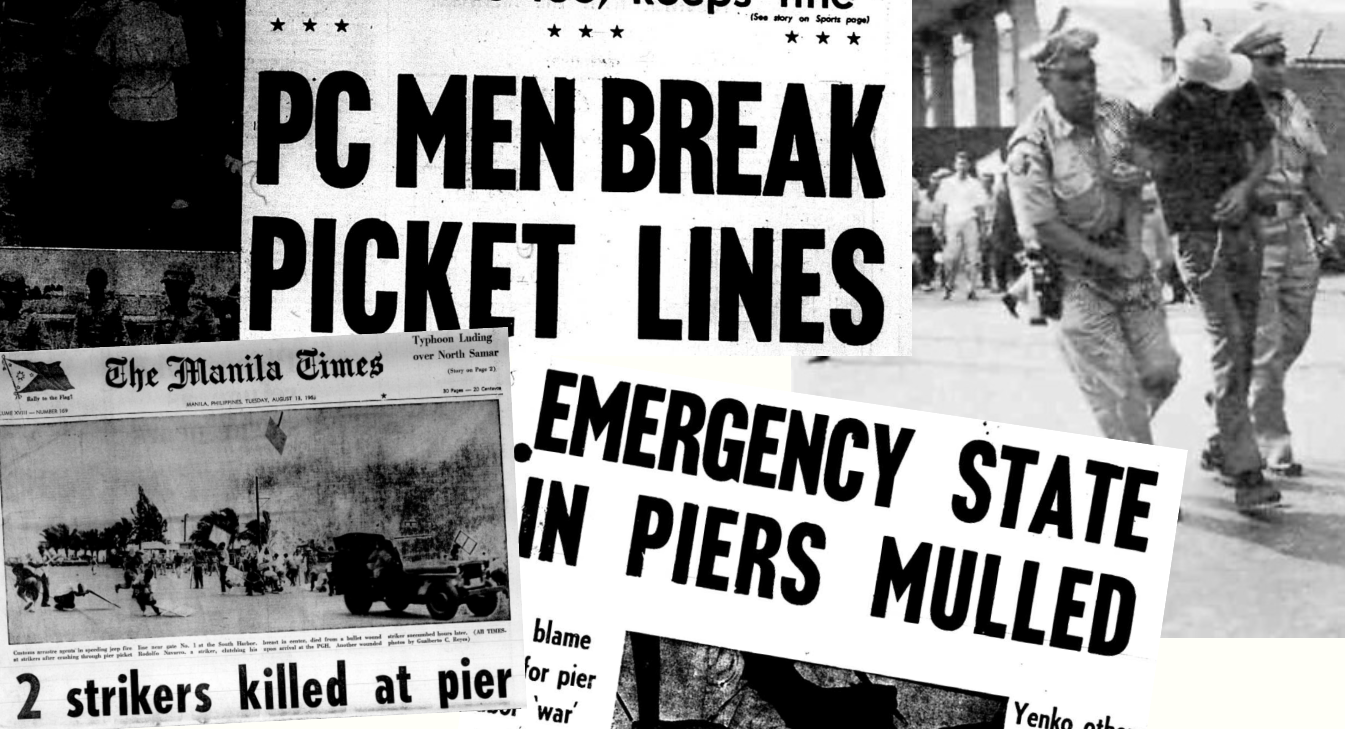 Journal of Southeast Asian Studies, 53, no. 1-2, 226-251.
A Deliberately Forgotten Battle
The Lapiang Manggagawa and the Manila Port Strike of 1963
This article documents a significant and previously unknown episode in the history of Philippine labor, the explosive Manila port strike of the arrastre service workers – stevedores and longshoremen – in 1963. The strike was the largest, costliest and among the most politically charged labor struggles in the nation's history and yet not only has no account of it been written, it has found no mention in over a half-century of historiography. Using confidential US State Department memoranda, contemporary newspaper accounts, Partido Komunista ng Pilipinas (PKP) publications, and material published by the Lapiang Manggagawa (LM) I reconstruct the history of the strike.
I examine how an event of this magnitude, while still part of living memory, could disappear from the historical record. The case of the 1963 Port Strike highlights the need in recovering the histories of the oppressed to read not only the official archives, but also the narratives of the workers' own organizations, against the grain.